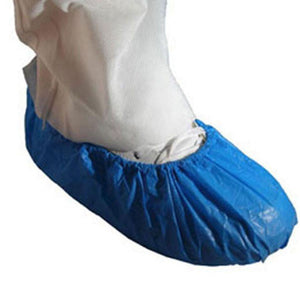 Introducing our cost-effective Blue Economy PE Shoe Covers, designed for practical protection in various environments. With a sturdy 5.5 mil thickness, these shoe covers offer reliable coverage for your footwear. Each case includes 300 pieces, ensuring you have an ample supply on hand.

Key Features:

Budget-Friendly Choice: These economy shoe covers provide basic protection without compromising quality.
Sturdy Thickness: With a 5.5 mil thickness, these covers offer durability and resilience for different uses.
Universal Size: Designed to fit a wide range of shoe sizes, ensuring compatibility for various users.
Bulk Quantity: Each case contains 300 pieces, making it convenient for larger-scale needs.

Choose our Blue Economy PE Shoe Covers for a practical and economical solution that meets your basic protection requirements. Whether for light industrial use, healthcare settings, or other applications, these shoe covers provide the coverage you need at a great value.